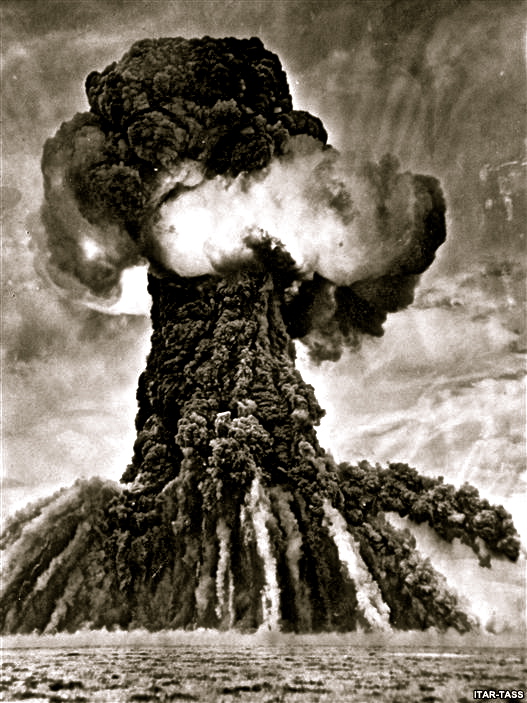 On August 29, 1949 at 7 am, the first Soviet nuclear bomb -- named First Lightning -- exploded in the steppe of eastern Kazakhstan, throwing up a huge mushroom cloud and dumping vast amounts of radioactive materials on the 1.5 million people living in the nuclear impact zone, which is the size of Belgium.
Kazakhstan Reels from Impact of Nuclear Tests, 20 Years On
The provincial and otherwise unremarkable town of Semey, whose name was changed four years ago, lies 150 kilometres (93 miles) west of the 18,400 square-kilometre (7,100 square-mile) nuclear testing site where the arms race between the Soviet Union and the United States began.
Although the site has been shut down for 20 years, Kazakhstan is still reeling from the effects of long-term nuclear testing. The Semipalatinsk region around the test site was subjected to the fallout from a total of 616 nuclear explosions over a period of 40 years.

The contamination at the site is scattered and levels have not changed significantly in the last 20 years.
Sitting in her tiny room at a home for the elderly in the eastern Kazakh city of Semey, Matushkina remembers the days when the loud blasts of nuclear tests several hundred kilometres away frightened everyone.

Almost every day, announcements on the radio at noon would say: 'Now there is going to be a test of nuclear weapons.' Everything would shake. The windows in my classroom were shattered by the shockwave from one of the blasts," Matushkina said.
Ahead of nuclear tests, the Soviet military warned the public to shut windows and stay at home or remain inside buildings, witnesses recall.

But one of those who decided to peep out of curiosity was Suakysh Iskakova, 77, a resident at the same home as Matushkina, who says she paid for it with her eye-sight. "When I was blinded from the blast, my uncle took me to see the doctor and the doctor said it was my own fault that I looked at the bright light from the explosion," Iskakova said.